Cocamidopropyl Betaine (CAPB)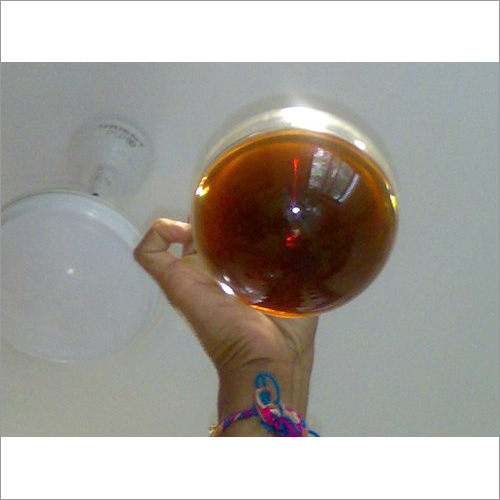 Cocamidopropyl Betaine (CAPB)
Price And Quantity
Kilograms/Kilograms

70 INR
Product Specifications
Very mild co-surfactant compatible with anionic, non-ionic, cationic surfactants Useful also as primary surfactant as it has good cleansing and foaming properties Slight viscosity enhancer & Excellent conditioning and antistatic agent Moderate emulsifying properties

cosmetic
61789-40-0

Coconut Oil,3 Dimethylamine Propyl Amine
34021900

Cocamidopropyl betaine is used as a foam booster in shampoos.[4] It is a medium-strength surfactant also used in bath products like hand soaps. It is also used in cosmetics as an emulsifying agent and thickener, and to reduce irritation purely ionic surfactants would cause. It also serves as an antistatic agent in hair conditioners
Room Temperature

Cosmetic
30%

Clear to Yellow Viscous Liquid
Product Description
Cocamidopropyl Betaine (CAPB) we offer can be used as an effective foam booster in several types of shampoos. This is included with a medium-strength surfactant that is used to make several types of bath products such as hand soaps. This is highly applicable as an emulsifying agent and best quality thickener. It is functional as an antistatic agent that is used to formulate the hair conditioners. Ingredients used in this compound are Propyl Amine, Coconut Oil, and 3 Dimethylamine.
Cocamidopropyl Betaine Properties:
Form: Yellow Viscous Liquid
Color: Yellow
Feature: Foam Boosters, Improve Detergency, Biodegradable
Ingredient: Coconut Oil, 3 Dimethylamine Propyl Amine
Medicated: Cosmetic
Frequently Asked Questions:
Q: What is Cocamidopropyl Betaine?
A: CAPB is a synthetic surfactant derived from coconut oil. It is commonly used in personal care products, such as shampoos, body washes, and hand soaps.
Q: What is the purpose of Cocamidopropyl Betaine in personal care products?
A: It serves as a surfactant and a foam booster in personal care products. It helps to create a rich lather, cleanse the skin or hair by removing dirt and oil, and improve the product's overall texture.
Q: Is Cocamidopropyl Betaine safe to use?
A: Yes, CAPB is considered safe for most people when used as directed in cosmetic and personal care products. However, some individuals may have an allergic reaction or skin sensitivity to this ingredient. If you experience any adverse reactions, discontinue use and consult a healthcare professional.
Q: Can Cocamidopropyl Betaine cause allergies?
A: While CAPB is generally well-tolerated, it can cause allergic reactions in some individuals. If you have a known allergy to coconut oil or experience skin irritation after using products containing Cocamidopropyl Betaine, it's best to avoid using such products and consult a dermatologist for guidance.
Q: Is Cocamidopropyl Betaine safe for sensitive skin?
A: In most cases, CAPB is considered gentle and suitable for sensitive skin. However, as sensitivities can vary from person to person, it's always a good idea to patch test a small area of your skin before using a new product containing this ingredient, especially if you have known sensitivities or allergies.
Q: Is Cocamidopropyl Betaine an environmentally-friendly ingredient?
A: It is biodegradable and considered to have low environmental impact. It breaks down relatively quickly in water and does not persist in the environment.
Q: Can Cocamidopropyl Betaine be used in hair care products?
A: Yes, it is commonly used in hair care products like shampoos and conditioners. It helps to cleanse the hair, remove impurities, and enhance foaming properties.
Q: Can Cocamidopropyl Betaine be used in baby products?
A: Yes, CAPB is found in many baby care products, including shampoos and bath washes. However, as with any ingredient, it's a good idea to consult your pediatrician or dermatologist before using new products on your baby's delicate skin.
Trade Information
Cash Advance (CA) Cash in Advance (CID)

1000 Per Day
HDPE Drum

Chandigarh Dadra and Nagar Haveli Himachal Pradesh Andaman and Nicobar Islands Pondicherry Uttarakhand Daman and Diu Lakshadweep Gujarat Nagaland South India West India East India Kerala Mizoram Meghalaya Manipur Andhra Pradesh Goa Jharkhand Punjab Assam Delhi Arunachal Pradesh Haryana Jammu and Kashmir Madhya Pradesh Maharashtra Rajasthan Sikkim Tamil Nadu Telangana Tripura West Bengal Uttar Pradesh Karnataka North India Bihar Central India Odisha Chhattisgarh All India