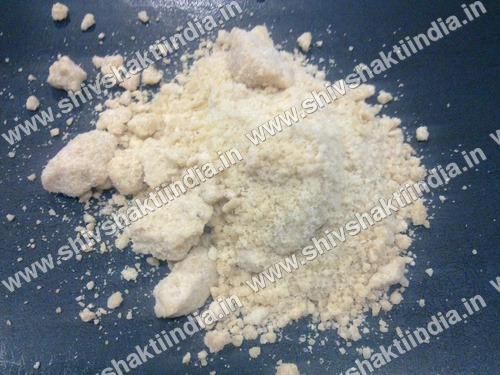 Para Chloro Meta Xylenols
Product Code : Chloro Xylenol
Product Description
Para Chloro Meta Xylenols
We are regarded as one of the foremost manufacturers and suppliers of Para Chloro Meta Xylenols chemical. The molecular formula of this chemical is C8H9ClO and the molecular weight is 156.61. Our offered Para Chloro Meta Xylenols is considered to be the most secure, efficient, broad spectrum and low-toxicity bactericide to opt for. Formulated using quality tested components; this chemical is confirmed as chief bactericide by FDA. The chemical has 0.3% of solubility in water.
Para Chloro Meta Xylenols (P.C.M.X)

Chemical Name: 4-Chlorine-3,5-xylenol
Trade Name: PCMX
Molecular Formula: C8H9ClO
Molecular Weight: 156.61
CAS No. : 88-04-0
Physical and Chemical Properties

This product is a security, efficient, broad spectrum, low-toxicity bactericide. It has large potency in bactericide to Gram-positive, Gram-negative, epiphyte and mildew. It is confirmed chief bactericide by FDA. It has good chemical stability and as a rule it don't lose its activity. Its solubility is 0.03% in water. But it is easily dissolved in organic solvent and strong lye such ether, polyoxyalkylene, etc.
Quality Specification


| | |
| --- | --- |
| Item | Standard |
| Appearance | White crystalline powder |
| Smell | Tenuity or Weak |
| Content of Active Matter % > | 99 |
| Melting point | 114~116 |
| Sulfuration ash % > | 1 |
| Swelling density | About 6.71bs/gal |
Security

No thrill to eyes
No thrill to skin (acute injection dosage LD50>2g/Kg, white rat )
Don't arose sensitivity and hypersusceptibility;
No toxicity (acute injection dosage LD50>3g/Kg, white rat)

Usage

This product is low-poison bactericide. It is frequently used in tending-skin such as hand cleaner, soap, dandruff control shampoo and drug sundries, etc. Common dosage in lotion as follows: cleaning mixture 0.5~1o,sterilization hand cleaner1o, liquid disinfect 4.5~5o. What's more, it has been used in other fields such as glue, painting, textile, pulp,etc.
Package: 25kg /carton drum.
Synonyms

:

2-chloro-m-xylenol; 2-chloro-5-hydroxy-1,
3-dimethylbenzene; 2-chloro-5-hydroxy-m-xylene; 3,5-dimethyl-4-chlorophenol;
4-chloro-3, 5-dimethylphenol; 4-chloro-3,5-xylenol; benzytol; chloroxylenol; desson; dettol; espadol; husept extra; nipacide px; ottasept; pcmx

Appearance

:

White to off white crystalline powder

Molecular weight

:

156.6115

Molecular formula

:

C8H8ClOH

Melting point

:

115°C

Boiling point

:

246°C

Flash point

:

132°C

Assay (HPLC)

:

98.0% min

Water

:

0.10% Max

Ash

:

0.05% Max

Fe

:

0.01% Max

Sulfates

:

1% Max

Bulk density

:

0.5 g/cm3

Packing

:

25 kg Fiber drum /bag
User
Bactericide for

Fiber
Glue
Leather
Paints
Paper
Shampoo
Soap